Wimbledon Hill Park is a luxury residential development, comprising apartments and townhouses, set alongside 19 acres of protected parkland. Cognition was contracted to carry out earthworks at the site, which involved the creation of permanent levels and piling platforms.
Cognition excavated around 10,000m3 of soil, which was transported off-site for re-use. Cognition also maximised the re-use of on-site materials by stabilising excavated soil for the formation of 3 piling platforms. This involved mixing the soil with cement, compacting it with a roller and testing to ensure the platform could withstand the load of a piling rig.
Due to logistical difficulties associated with a relatively confined space and working with and around other contractors, the works required constant forward thought and logistical planning. Cognition completed the works to an excellent standard within an extremely tight time scale of just 3 weeks.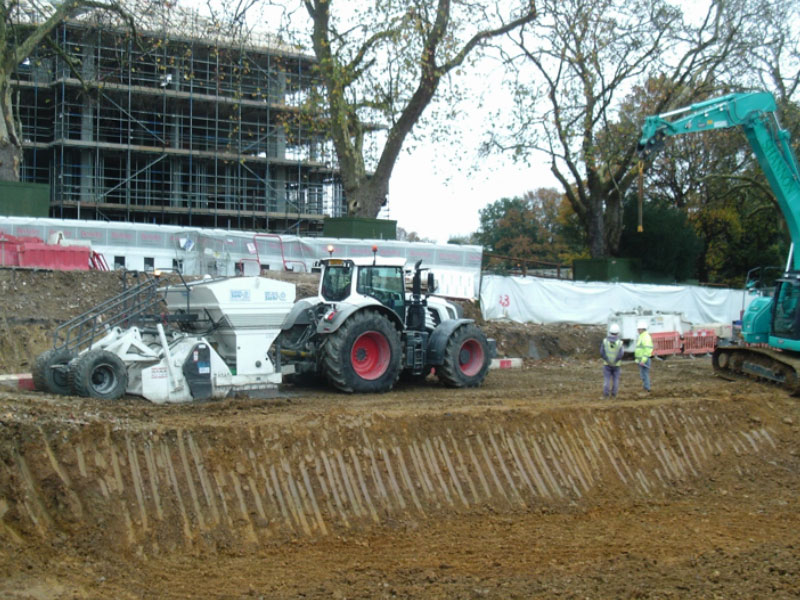 Soil stabilisation using a tractor to mix the soil with cement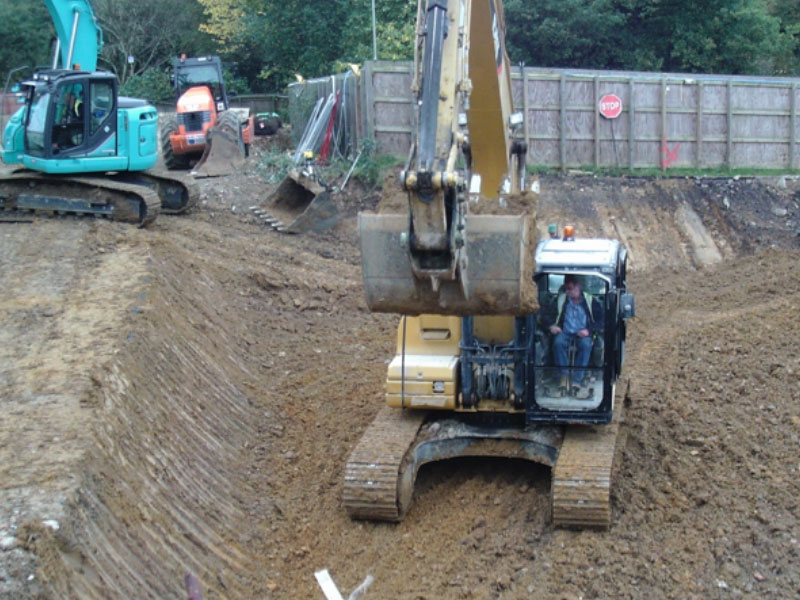 Soil excavation