Cognition has been appointed by Enfield Council to carry out groundwater remediation works at the Meridian Water development in North London. £3.5 billion will be invested in the 85 hectare site, providing 10,000 new homes, a full range of neighbourhood facilities, 6,700 new permanent jobs, and a new Meridian Water station.
Cognition will be deploying a number of innovative NAPL (Non Aqueous Phase Liquid) Fabric extraction systems to remediate groundwater beneath the site, and ultimately reduce the potential impact on the surrounding environment. Decades of industrial use, including a former gas works, has left the groundwater beneath the site contaminated with both light and dense NAPL. The system targets NAPL using an oleophilic fabric loop which is deployed in extraction wells, adsorbing the free product and transferring it to the surface head works where it is 'squeezed' out of the fabric as it passes between motorised rollers.
This approach has been used globally and Cognition is bringing the system to the UK market, and has already deployed it at some high profile sites this year.
 This surprisingly simple innovative technique has clear advantages over conventional remediation techniques; the system is 99% efficient at recovering NAPL and does not require the treatment of the huge volumes of groundwater produced during conventional pump and treat operations.
 It is anticipated that up to ten NAPL extraction units will be deployed on the Meridian Water site. They will target concentrations of DNAPL sitting at the bottom of the groundwater in depressions in the London Clay as well as LNAPL within the gravels above the clay.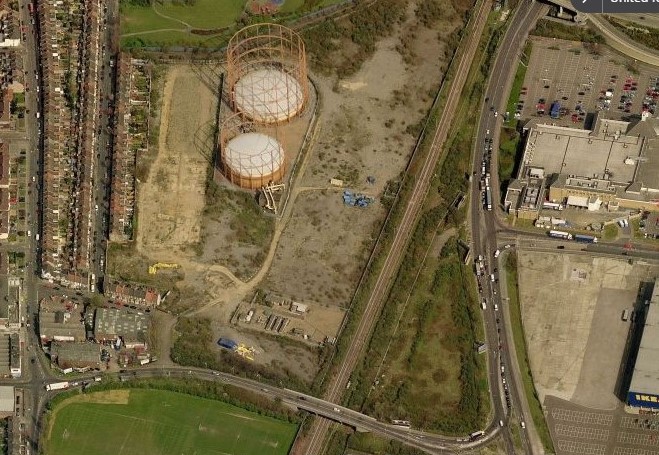 Meridian Water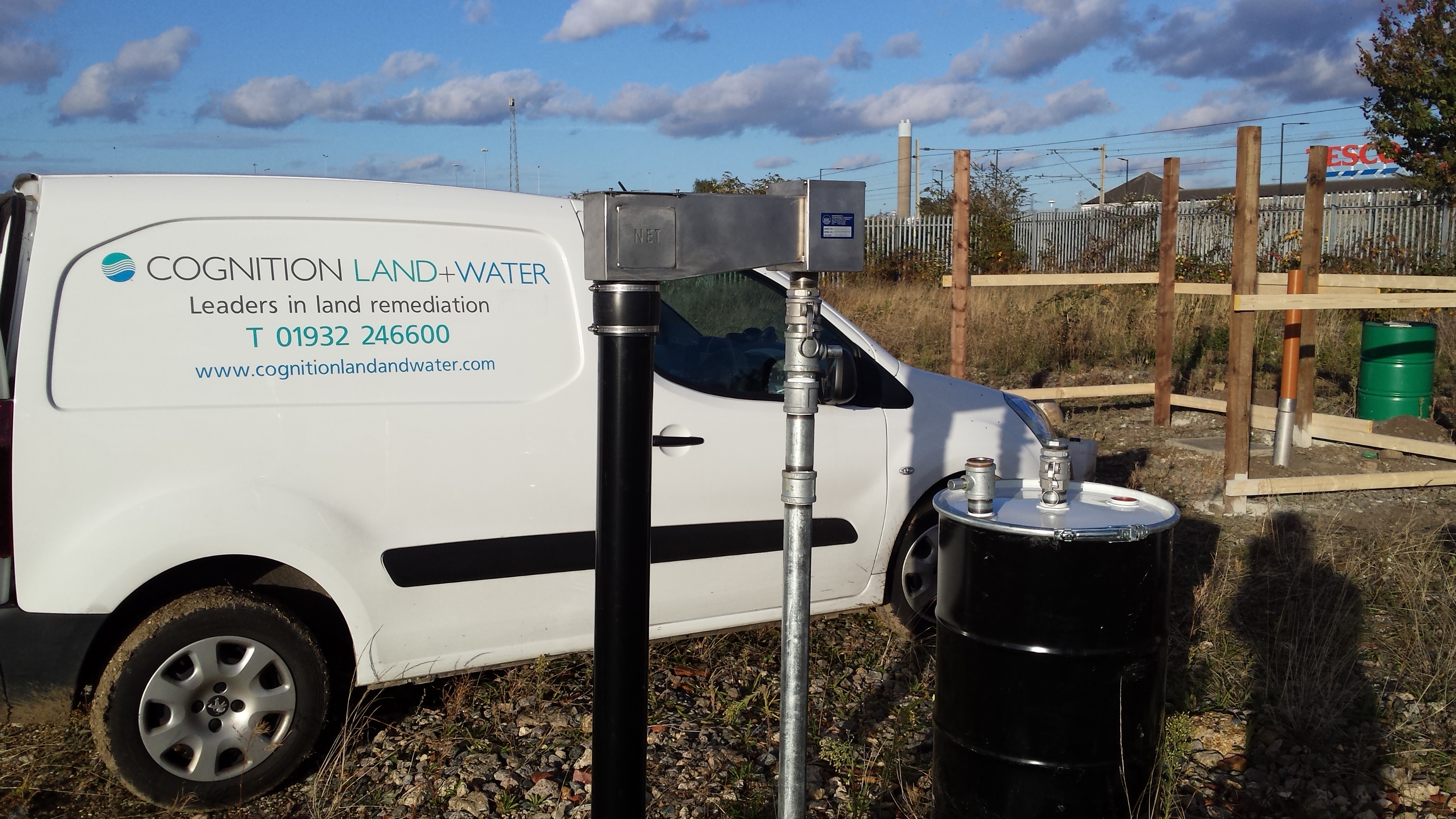 Fabric extraction system being installed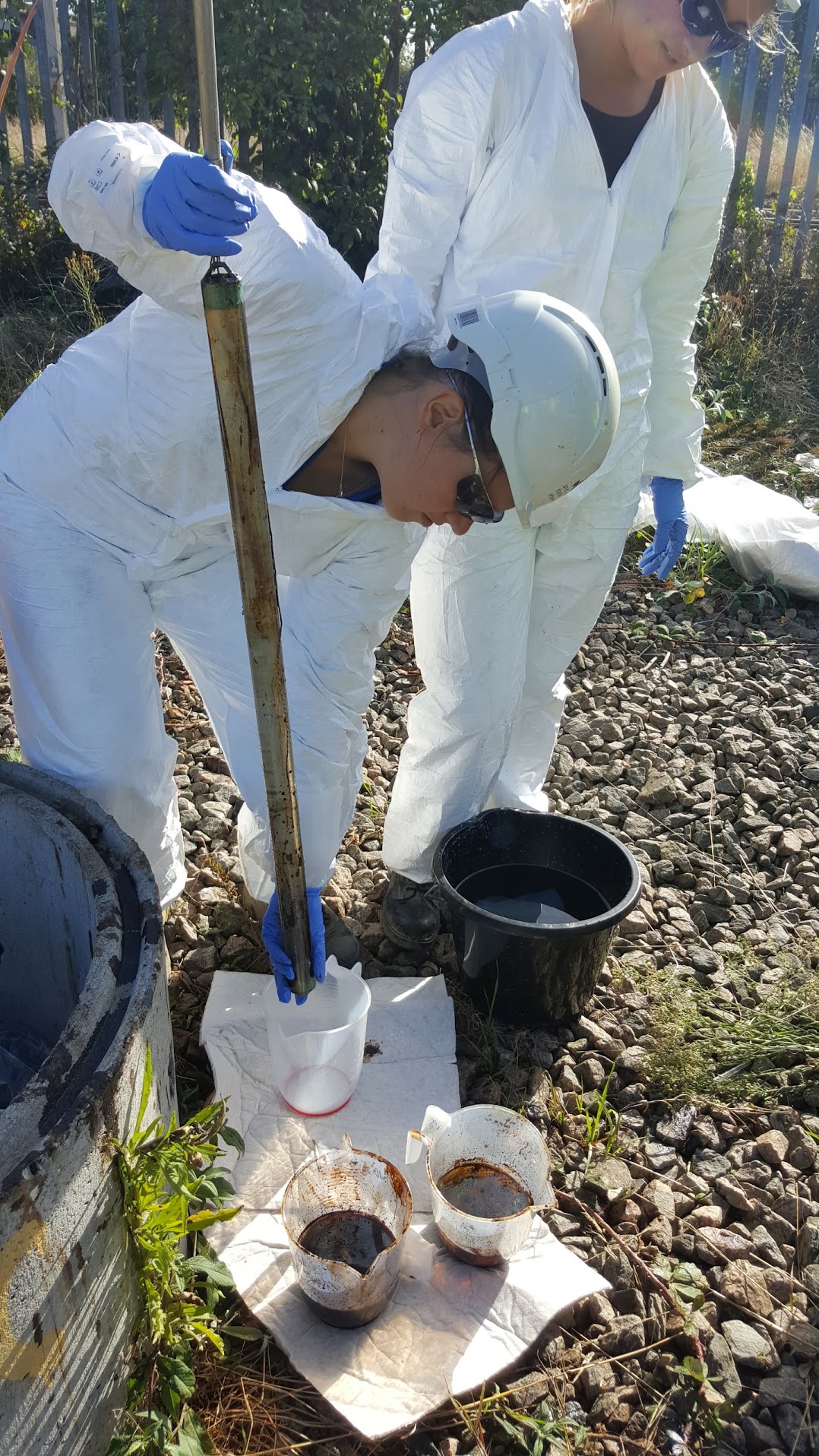 DNAPL sampling