Cognition carried out major remediation works at a cluster of three sites located in Great Shelford, Cambridge. These three sites were located in an industrial area which has undergone a major rejuvenation project, another example of successful brownfield reclamation.
The area housed the previous headquarters of Welch's commercial operation from where road haulage, distribution and warehousing operated. Formerly housing garages and other industrial buildings, the sites required significant remediation works in order to be made suitable for residential use. Water treatment was also a priority for the EA due to the sites close proximity to a watercourse. Cognition was able to agree upon a remediation strategy with the EA which was less onerous and more cost effective than many proposed alternatives, and stringent validation testing was able to illustrate the success of the strategy.
Post-completion testing has also been carried out as the development continues, in order to demonstrate to the regulators that the high standard required of garden clean capping is fulfilled. As a contractor with extensive experience in dealing with regulatory bodies such as the EA and Local Authorities, Cognition oversaw communications with these organisations on behalf of the client in order to ensure that the development progressed smoothly.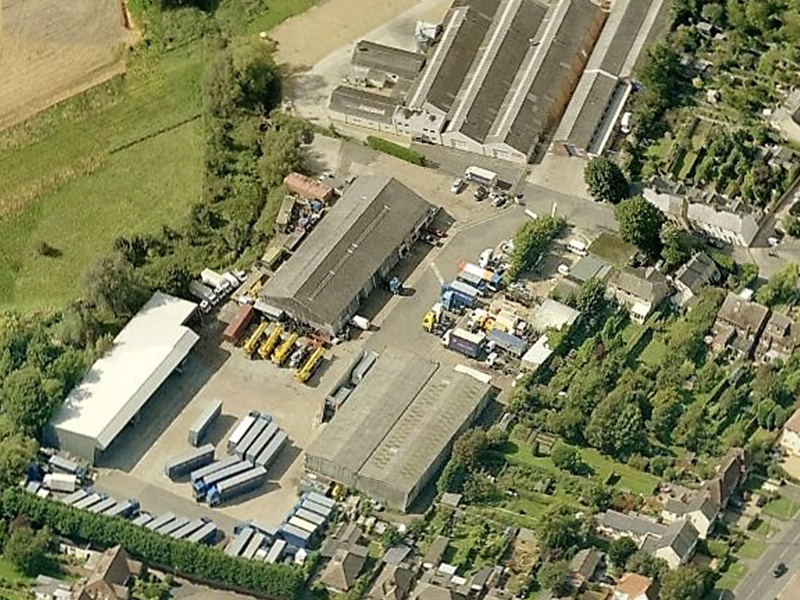 Great Shelford sites prior to demolition works